Friday, January 11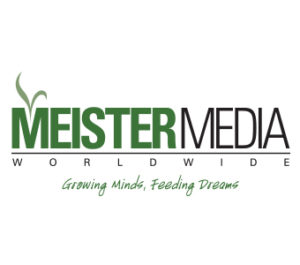 Blueberry Educational Session 1
Moderator: Kim Kester, UGA Extension Clinch and Lanier Counties
9:00 a.m. Challenges and Current Research for Mechanical Harvesting of Blueberries for the Fresh Market: An Introduction to the IST
Dr. Jeffery G. Williamson, The University of Florida- Gainesville
Hand-harvesting is the single greatest cost for commercial blueberry production in the Southeastern U.S. In order to remain competitive internationally, there is strong interest in developing mechanical systems to harvest blueberries for the fresh market. However, mechanical harvest of blueberries with sufficient quality for the fresh market presents many challenges. This IST addresses cultivars, machinery, sanitation, worker fatigue, and economic analysis of machine harvesting of blueberries for the fresh market.

9:25 a.m. Modifying OTR Mechanical Blueberry Harvester to Improve Fruit Quality and Using Impact Recording Device to Analyze Packing and Harvesters
Dr. Fumiomi Takeda, USDA-ARS Kearmeysville, WV
Modifications for improving mechanical blueberry harvesting system for fresh market include taking good features of mobile platform, removing bad features that cause damage, develop gentler mechanical harvesting apparatus, change fruit catching surfaces to reduce bruise damage, and use advanced sensor technology to understand harvesting process and nondestructively detect and measure bruise damage within the fruit.

10:00 a.m. Harvest with Hand-Held Shakers and Modified Fruit Catch Surfaces on Fruit Quality of Southern Highbush Blueberries
Dr. Steven A. Sargent, University of Florida
Dr. Sargent will present fruit quality data for fruit harvested onto different catch surfaces from tests in 2016 using the hand shakers with a push-along harvest aid and in 2017 with the hand shakers mounted on a modified Oxbo harvest frame.

10:30 a.m. Performance of Modified Machine Harvesters for Fresh Market Blueberry in the Pacific Northwest
Dr. Lisa DeVetter and Dr. Wei Qiang Yang, Washington State University and Oregon State University
This presentation will review results from 2018 machine harvest trials conducted in Oregon and Washington using a modified Oxbo OTR harvester with soft-catching surfaces and commercial picking head. Future work planned in the Pacific Northwest will also be presented.

11:15 a.m. Techniques for Measuring Blueberry Fruit Firmness: Considerations, Benefits and Shortcomings
Patrick Abeli, Michigan State University
Growers use a variety of qualitative and quantitative methods for measuring blueberry fruit firmness as an estimate of storability, transportability, and consumer acceptance. Information gleaned from these measurements is used to inform not only harvesting and processing operations, but also breeding efforts. This presentation will focus on comparisons of various quantitative firmness measurement methods and the effect of fruit orientation in determining fruit firmness.

11:40 a.m. End Morning Session
Blueberry Educational Session 2
Moderator: Tony Barns, Atkinson County Extension Coordinator
1:00 p.m. Georgia Blueberry Growers Association Business Meeting
Brandon Wade, GBGA President
Mr. Wade will chair the Georgia Bluberry Growers Assication business meeting. All present and prospective members are encouraged to attend.

2:00 p.m. Sensor Technologies to Advance Blueberry Harvesting
Dr. Changying 'Charlie' Li, University of Georgia – Athens Campus
Dr. Li's talk presents the progress of the sensor technology development to advance blueberry mechanical harvesting. The sensor technologies include hyperspectral imaging for blueberry internal bruising assessment, imaging and laser sensors for blueberry bush architecture evaluation, and the BIRD sensor for mechanical impact measurement during harvesting and packing.

2:30 p.m. Ergonomic Evaluation of Semi-Mechanical Blueberry Harvesting Systems
Dr. Andris Freivalds, Pennsylvania State University
Ergonomic evaluations were conducted on workers operating portable hand-held shakers to harvest blueberries from the ground and on platforms built into a modified over-the-row blueberry harvester.  Hand-held pneumatic shakers range in weight, but generate severe vibration to the operator.  The study focused on the potential worker fatigue and injury to shaker operator that are caused by weight of the shaker, work posture, and vibration transmitted from the shaker. Measurements included muscle activity and rapid upper limb assessment that estimated the postural risks of work-related upper limb injury. The BIRD sensor was used to measure vibration experienced by workers holding the shaking apparatus.

3:00 p.m. Hygiene Conditions of Fresh Blueberry Packing Lines
Dr. Jinru Chen, The University of Georgia
Between the summer of 2015 to the summer of 2017, we determined the hygiene conditions of several fresh blueberry packing lines and investigated the microbial quality of blueberries for the fresh market.  This presentation will summarize the findings of the research project.
3:30 p.m. Economic Analyses of the Adoption of Mechanical Harvesting Technologies for Fresh Market Blueberries
Dr. David Ziberman, University of California, Berkeley
Dr. Ziberman will cover the economic aspects of mechanical harvest.

4:00 p.m. End Afternoon Session
Saturday, January 12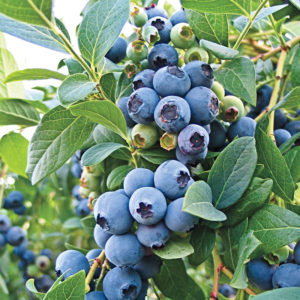 Blueberry Session 3
Moderator: Ashley Hoppers, UGA Extension, Liberty  County
9:00 a.m. Update on University of Georgia's Blueberry Breeding Program
Dr. D. Scott NeSmith, University of Georgia – Giffin Campus
Dr. NeSmith will highlight advances in the University of Georgia's blueberry breeding program.

9:30 a.m. Georgia Blueberry Pathology Update
Dr. Jonathan Oliver, The Univesity of Georgia – Tifton Campus
Dr. Oliver will provide up-to-date information on the diseases affecting blueberry production in Georgia during the 2018 growing season as well as recommendations for management of important blueberry disease issues.

10:00 a.m. Blueberry Research Update
Renée Allen, The University of Georgia-Bacon County Blueberry Area Specialist
UGA Extension Area Blueberry Agent will give an update on current research findings in blueberry.

10:30 a.m. Strategies for Integrated Weed Management in New Jersey Highbush Blueberries
Dr. Thierry Besancon, Rutgers, The State University of New Jersey
Weeds remain a major challenge for New Jersey highbush blueberry (Vaccinium corymbosum L.) production. Like for any other agronomic system, annual grasses and broadleaves account for most of the weed species. However, the lack of annual crop rotation and soil cultivation make blueberry plantations more prone to the development of hard-to-control perennial weeds. Additionally, the number of herbicides labeled on blueberry is limited compared to row crops. Thus, efficient weed management strategies will rely on various control measures that need to be tailored to weed populations specific to your blueberry plantation. This presentation will cover the basics of a successful weed management program from proper weed identification to the selection of appropriate tools to control weeds.

11:00 a.m. Seasonal Leaf Tissue Nutrient Distribution in South Highbush Blueberry
Dr. Erick Smith, The University of Georgia-Tifton Campus
Assessment of leaf tissue nutrient ranges for southern highbush blueberry (Vaccinium corymbosum interspecific hybrids) is based on sampling after harvest and older varieties. Dr. Smith will show nutrient levels in newer southern highbush blueberry varieties and seasonal trends.  This information is helpful in determining leaf tissue analysis for popular southern highbush blueberry varieties.

11:30 a.m. End Morning Session
Blueberry Session 4
Moderator: Joe Slusher, UGA Extension ANR, Ware County
1:30 p.m. Management of Economically Important Pests of Blueberries in the Southeast
Dr. Ash Sial Ahmad, The University of Georgia
Dr. Ahmad's presentation will include detailed information on monitoring and management of spotted wing drosophila (SWD) in conventional as well as organic blueberries using biological, cultural and chemical strategies. The recent pest status and management of secondary pests such as gall midge, thrips, and scales will also be discussed.

2:00 p.m. Ripening and Postharvest Fruit Quality in Current and Emerging Blueberry Cultivars
Dr. Savithri Nambeesan, University of Georgia, Athens
Blueberry ripening occurs over an extended period requiring multiple harvests, which increases the cost of production. Understanding the effect of various PGRs that can synchronize and/or accelerate ripening can potentially reduce the number of harvest and production costs associated with harvesting.  Further, after harvest softening and susceptibility to postharvest pathogens can reduce shelf-life of blueberries. Thus it is important to identify cultivars that have longer shelf-life and to understand the mechanisms that lead to higher fruit quality to enhance the value of blueberry crop.

2:30 p.m. The Importance of Advocacy & Legislative Involvement
Mr. Raynor Churchwell, Georgia Farm Bureau
An overview of the resources that Georgia Farm Bureau provides to farmers with a focus on advocacy and how draw to attention to issues that affect blueberry growers.

3:00 p.m. End Afternoon Session