The 2024 SE Regional Conference will be held January 11-13, 2024 in beautiful Savannah, Georgia, at the Savannah Convention Center!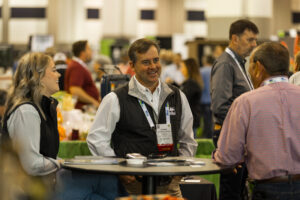 Attendees and exhibitors work hard…but they can also play hard! Join us for several events to recognize industry leaders, plan the future of the industry or just relax! The SE Regional Conference is the perfect place to get down to business during the day and unwind at nightly receptions after show hours in a casual and lively environment.
Past conference events included welcome receptions, awards presentations, live & silent auctions, worship services and industry roundtables. Stay tuned for updates on the 2024 fun!
Click here for hotel and transportation information.