Please note: Separate registration required. Registration includes access to the NARBA Conference on Thursday and Friday, all SE Regional educational sessions, the trade show, Thursday & Friday lunches and the Friday reception.
WEDNESDAY, JANUARY 9
At the Hilton Garden Inn Savannah Historic District
11:30-1:00 Workshop/Tour Registration
1:00-5:00 Workshop: Fundamentals of Caneberry Production
A short course for novice growers, potential growers, and anyone who needs a refresher on the basics of caneberry production. Topics will include variety selection, and basic crop, fertility, and pest management. The workshop will emphasize blackberry production for the Southeast, but may include discussion of raspberry production and other regions, depending on who preregisters. Participants will receive a USB-drive of resources.
Led by Amanda McWhirt, University of Arkansas, and Gina Fernandez, NC State University, with blackberry breeder John Clark, University of Arkansas; entomologist Hannah Burrack, NC State University; weed scientist Wayne Mitchem, NC State University, and plant pathologist Jonathan Oliver, University of Georgia
Limited registration; preregistration required. Fee: $35/person for NARBA members, $50 for nonmembers
1:00-4:00 Tour of the Port of Savannah
The Port of Savannah is one of the largest and busiest container-handling facilities in the United States and a major import/export port for berries and other produce. Besides touring the port and learning about its activities, participants will have the opportunity to try their skill on a crane operation simulator.
Limited registration; preregistration required. Fee $25/person. Fees for this
tour support the North American Bramble Growers Research Foundation.
THURSDAY, JANUARY 10
Savannah Trade and Convention Center, Chatham Ballroom
7:30 am Registration Opens
7:30-9:00 Coffee, Exhibits and Posters
9:00-12:00 General Session "Growing our Future"
• Perspectives on the Caneberry Industry: Past, Present and Future
John R. Clark, University of Arkansas; Roland Fumasi, Rabobank Research; JC Clinard, Wish Farms, Chris Eckert, Eckert Orchards, Belleville, IL
• Growing Our Future: A Panel of Younger Caneberry Growers
Ethan Lineberger, Maple Springs Farm, Dallas, NC; Austin Wrenn, Wrenn Farms, Zebulon, NC; Dalton Rhodes, Rhodes Farm, Hendersonville, NC; William Moses, Sonrise Farms, Dublin, GA
12:00-1:45 Lunch and NARBA Annual Meeting and Awards
1:45-5:00 Breakout Sessions (two rooms; attend the sessions of your choice)
Chatham Ballroom A:
1:45-2:15 New Horizons in SWD Control
Hannah Burrack, NC State University
2:15-2:45 Looking for Viruses in All the Right Places: How to Improve Certification Programs
Bob Martin, USDA-ARS, Corvallis, OR
2:45-3:25 Raspberry Breeding and Caneberry Production in the UK
Felicidad Fernandez, NIAB EMR, East Malling, UK
3:25-3:40 Break
3:40-4:20 Genomics and Gene-Editing for Berry Crops: Reality vs. Hype Courtney Weber, Cornell University
4:20-5:00 Breeders' Outlook – Growers' Feedback: A Dialogue
Chatham Ballroom B:
1:45-2:15 West Meets East: New Thornless Blackberries to Try
Chad Finn, USDA-ARS, Corvallis, OR
2:15-2:45 Primocane-Fruiting Blackberries: Successes, Challenges and Outlook
John R Clark, University of Arkansas
2:45-3:15 Alternative Cane-Training System for Primocanes of Primocane-Fruiting Blackberries
Fumiomi Takeda, USDA-ARS, Kearneysville, WV
3:15-3:30 Break
3:30-4:00 Missouri Experiences with Thornless Blackberries and the RCA Trellis
Patrick Byers, University of Missouri
4:00-5:00 Rotating Trellis: Is It Worth the Effort? First Year Experiences from Arkansas and Grower Discussion
Amanda McWhirt, University of Arkansas, and growers
Produce Safety Alliance Grower Training
Thursday, January 10   7:30 AM – 6:00 PM
Please note: Additional registration required. 
The PSA Grower Training Course will overview the FSMA Produce Safety Rule requirements, produce safety best practices, details on how to develop a farm food safety plan, as well as satisfy the FSMA Produce Safety Rule requirement 'At least one supervisor or responsible party for your farm must have successfully completed food safety training at least equivalent to that received under standardized curriculum recognized as adequate by the Food and Drug Administration.' There will be time for questions and discussion, so participants should come prepared to share their experiences and produce safety questions. After attending the entire course, participants will be eligible to receive a certificate from the Association of Food and Drug Officials (AFDO) that verifies they have completed the training course.
Please pre-register for this course. Session may be canceled if attendance does not meet minimum of 10 people.
Space is limited to 50 people.
7:30 a.m. Sign in
8:00 a.m. Welcome, Introductions, Course Expectations
8:30 a.m. Module 1: Introduction to Produce
9:15 a.m. Module 2: Worker Health, Hygiene, and Training
10:00 a.m. Break
10:15 a.m. Module 3: Soil Amendments
11:00 a.m. Module 5: Agricultural Water – Part I: Production Water
12:00 a.m. Lunch
1:00 p.m. Module 5: Agricultural Water – Part 2: Postharvest Water
1:45 p.m. Module 6: Postharvest Handling and Sanitation
2:45 p.m. Break
3:00 p.m. Module 4: Wildlife, Domesticated Animals, and Land Use
3:45 p.m. Module 7: How to Develop a Farm Food Safety Plan
4:30 p.m. Final Questions and Evaluations
Please note: This is a separate event occurring after Southeast Regional Conference and requires an application. 
Don't miss your operation's opportunity to participate in the Executive Farm Management (EFM) program offered in early 2019. EFM is an executive education program which provides a comprehensive and holistic operational approach for today's large, family-owned commercial operations. This program is designed specifically for Southeast Produce and/or Tobacco Farms. EFM's curriculum is delivered in a highly interactive environment, created to provide opportunities to apply new skills and tools taught in a small team environment. Participants can expect to gain new knowledge and skill sets around Strategic Planning, Financial Management, HR and Labor Management, Supply Chain Management, Marketing and Communication, Succession Planning, Risk Management and Strengthening an Operations Value Proposition.
EFM's business and management experts provide tools and resources to sharpen participant's farm management acumen and grow their family business. A total of twelve instructional days are delivered across three states in three different sessions designed to positively impact a participant's operation for years to come. Participation is limited, application deadline is Monday, December 3, 2018.
More information can be found online at GO.NCSU.EDU/EFM.
Southeastern Vegetable Biocontrol Working Group
Thursday, January 10   12:00 Noon – 4:30 PM

Please note: Additional registration required.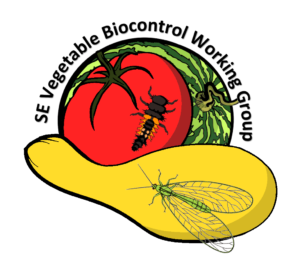 Problem:
There is increasing demand from southeast grower-stakeholders for information regarding impacts of agricultural management practices on natural enemies of pest insects. Conventional growers would like to make optimal decisions regarding pesticide applications to prevent outbreaks of secondary pests. Organic growers have limited pesticide options and need to maximize the impact of biological control for successful pest management. Some growers are also requesting information on creating improved agricultural habitat for natural enemies. Improving biological control in vegetables would also assist growers with other management issues, such as insecticide resistance (through decreased applications) and pollinator health management; use of selective insecticides and conservation biocontrol practices will likely have positive impacts on pollinators.
Information regarding conservation of natural enemies specific to southeastern vegetables is scarce. This is in part due to lack of identification of which natural enemies play the most important roles in these ecosystems. Prior information regarding selectivity of pesticides to natural enemies from other regions may not be appropriate for southeastern species. Past work has found that toxicity of particular pesticides may vary between species, even within a family.
Objectives:
The overall goal of our grant application to the Southern IPM Center is to create a new working group focusing on the improvement of biological control in southeastern vegetable crops. The objectives of this working group will be:
Short term (within 1 year):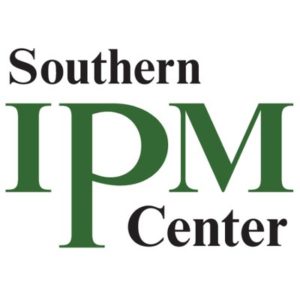 Identify additional stakeholders to join the working group
Identify research and extension priorities related to biological control in SE vegetables through discussion within the group
Conduct a survey to determine priorities based on a wider stakeholder base
Obtain information about current pesticide use in SE vegetables
Write a Specialty Crop Research Initiative Grant to fund identified research and extension priorities, pre-proposal to be submitted in Fall 2018
Potential long term objectives, to be modified through discussion of priorities:
Identify natural enemies common to major open field vegetable crops of VA, SC, NC, and GA
Determine selectivity of commonly used pesticides to identified important natural enemies
Evaluate how implementation of pollinator protection plans impacts natural enemy populations and biological control
Evaluate other tactics for natural enemy conservation
Determine monetary value of biological control in vegetable crops
Create fact sheets for each important natural enemy identified in the survey
Develop web-hosted videos for topics like natural enemy scouting and conservation
In-Service Training: Mechanical Harvest of Highbush Blueberry
Friday, January 11   9:00 AM – 4:00 PM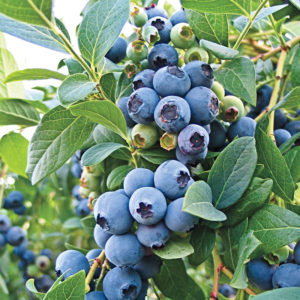 Come learn about the most recent research on mechanical harvest of highbush blueberries. Presenters from across the US will discuss harvesters, postharvest fruit quality, hygiene, engineering, and economics.
Blueberry Educational Sessions on Friday, January 11, 2019 will be an in-service training for extension agents and all interested attendees at the 2019 Southeast Regional Fruit and Vegetable Conference.
No additional registration is required. The speakers are presenting findings from a Specialty Crop Research Initiative (SCRI) USDA-NIFA grant. This is an opportunity to learn about the latest mechanical harvest information from researchers of the important highbush blueberry growing regions across the nation.